About Postal Connections Albany, OR
Your Albany Postal Connections is located in the Fred Meyer Shopping center next to Figaro's Pizza. We have been serving the Albany area for 10 years. We have enjoyed helping people with their shipping & packing needs, no matter how small or how large the package. We also handle international shipping services.
We are the only DHL option west of Salem.
We provide notary services for residences and businesses including several banks.
Mailbox rentals are free for a certain number of months with a one-year commitment.
Convenient shredding services are readily available.
The top twenty ink cartridges are available at money-saving values.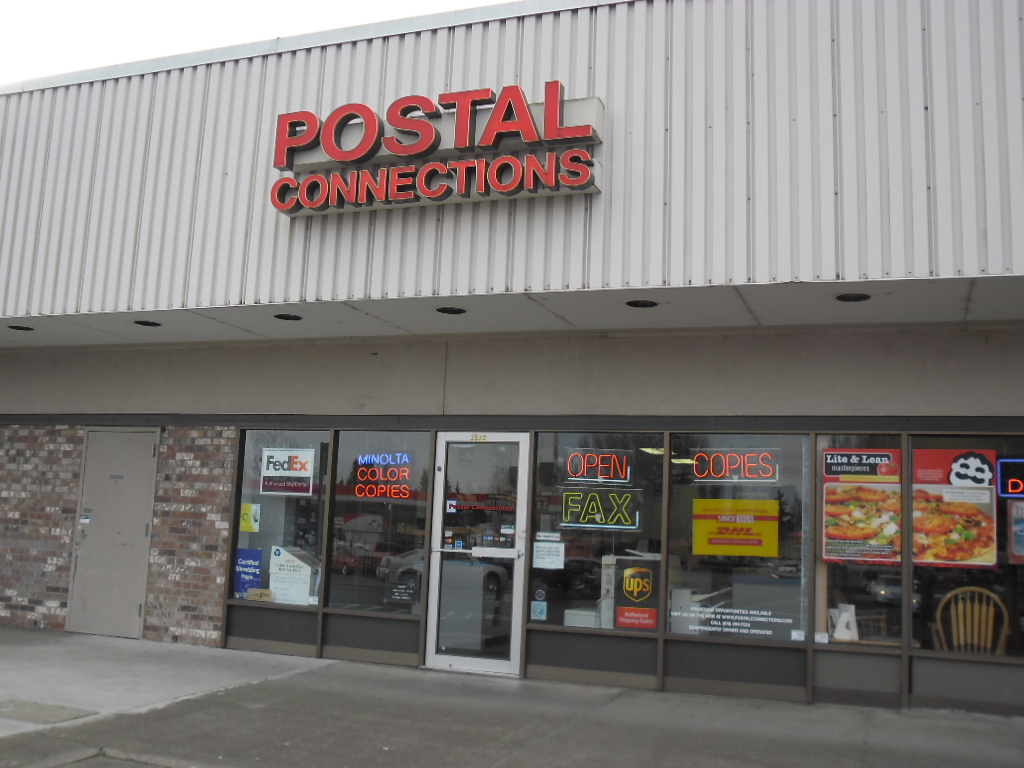 ---
Connecting Customers With The Rest of The World
Postal Connections of America is a network of franchise stores serving people with packaging, shipping, mail receiving, fax sending or receiving, duplicating, notary, online access, packing & office supplies, as well as, numerous other services. We compete by adding personalized customer service to each transaction and offering alternatives in prices and shipping companies. We connect our communities to the rest of the world with the products & services we sell whether it's for business or personal needs.
Postal Connections stores follow a business model, developed in the 1980's, created to deliver postal and shipping services conveniently without long lines. Our services have gained in demand as customers find their time to be more valuable than traveling to other sources and often less expensive. This concept has spread worldwide driven by modern transportation, technology, fuel costs, and the expansion of small office/home office (SOHO) businesses. Additionally, the growing numbers of working households, where time is limited and convenience is valuable, have become loyal and frequent customers.